Into the Light: Recovering Australia's lost women artists 1870- 1960 is Sheila's national research project to collect data about women artists working professionally in Australia whose work may have slipped from view.
The data will be made available to researchers, art historians, curators, artists and collectors via an online portal. We hope this will lead to research, exhibitions and publications that reconsider women's place in Australian art and allow their stories to be seen and heard in our art museums and art histories.
The project's acquisition fund, supported by the Into the Light Donor Circle, purchases artworks by artists uncovered by the program or known to us from previous research. In time it will become a major reference collection of artworks by generations of little known women artists.
The second year of purchases includes three artworks from the 1890s – impressionist paintings by Sydney artists Jessie Scarvell and Aline Cusack and an ambitious figure painting by Elsie Barlow from Melbourne. From the 1920s is a brace of Federation landscapes by Jo Sweatman and Janie Wilkinson Whyte, and an exquisite pencil sketch of the young Sybil Craig by Bernice Edwell. The sole modernist painting is a Modigliani-inspired portrait of a young man, Julian, by Melbourne artist Dorothy Stephen. Research and essays for each artist and artwork have been done by Alexandra Mitchell, Eliza Burton and Dr Juliette Peers. Juliette has also contributed an introduction to this tranche that begins mapping out the connections between generations of artists in Sydney and Melbourne.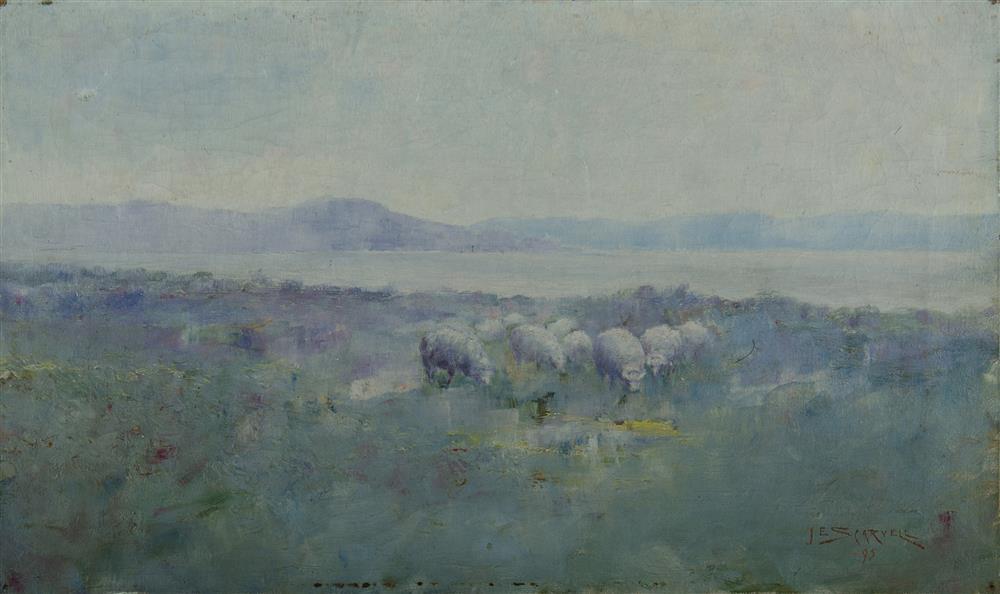 Jessie E. Scarvell

, Sheep grazing, Coolangatta Mountain landscape 1895, oil on canvas, 30 x 50.5 cm Into the Light Collection 2020, Sheila Foundation.

 
Being painted by largely unknown artists and therefore considered of little value, many of the works purchased were in poor condition and required significant treatment by conservator Anne Gaulton and framing by David Butler to restore them to something approaching their original condition. After working on two tranches, Anne has written an insightful essay considering the neglect women artists suffered by reference to the poor physical treatment many of their artworks endured. We're proud to present this summary of the works purchased and look forward to adding to it every year as the collection grows. If you would like to join the Into the Light Donor Circle, visit the page here.
View the Into the Light Donor Circle 2020 Acquisitions