Lesley Dumbrell, Promontories, 1968 (detail), liquitex on canvas, 213.5 x 213.5 Courtesy the artist and Charles Nodrum Gallery, Melbourne.
Sheila is a national philanthropic foundation with a mission to overturn decades of gender bias in our art world, by writing Australian women artists back into our history and by ensuring equality for today's women artists.
We see the need for our leadership in this area every day – how is it that in 2021, a walk through most Australian art museums reveals that up to 80% of artworks are by men? What view of Australia would we see if art by women made up an equitable percentage of museum displays? We ask for your support to turn these statistics around.
Make a donation to Sheila
Salote Tawale
"A huge thank you to the Sheila Foundation for supporting this exhibition and allowing me as an artist to develop this project with PICA beyond my original expectations."
Image courtesy Perth Institute of Contemporary Arts (PICA). Photo by Duncan Wright.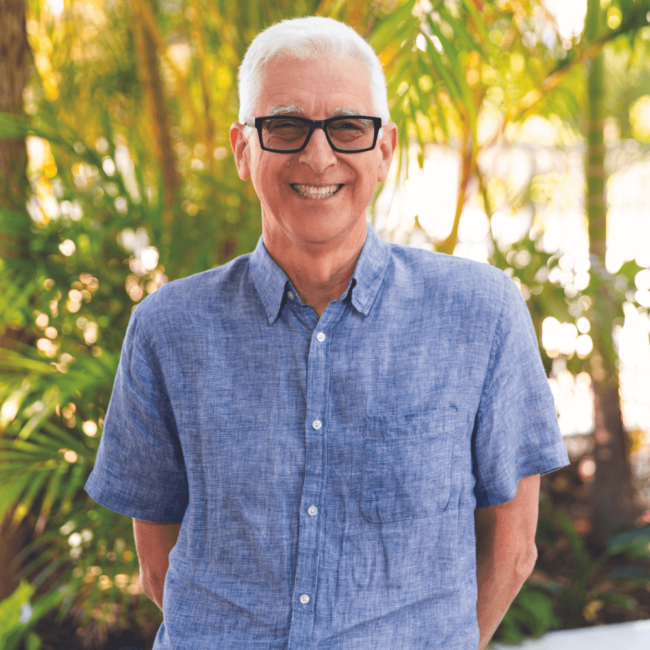 John Cruthers, Sheila Chairperson
Thank you
Sheila would like to thank our donors for their invaluable contribution to help support, promote and advocate for Australian women's art and women artists.
FOUNDING DONOR
The Cruthers family
DONORS – $20,000+
Katrina and Craig Burton
Julienne Penny and Gavin Bunning
Michela and Adrian Fini
The Ungar Family Foundation
Catherine Stuart and Paul Finucane

DONORS – $5,000+
Bonhams
Caroline de Mori
DONORS – $1000+
Corinne Barton
Helen and Rose Cook
Robin and Liz Forbes
Fiona Harris
Jock Clough
DONORS
Dr Sue Boyd
Warwick Hemsley
Anonymous (1)
Alice Mantel
Sris Ponniahpillai
INTO THE LIGHT DONOR CIRCLE
Marilyn Burton
John Cruthers and Elaine Baker
Marisa D'Orsogna
Jenny Fairweather
Sue Mcdonald
Alexandrea Thompson
Meredith McClements
Deb Chappell
CHAMPIONS DONOR CIRCLE
Kirsty and Stephen Carre
Sue Cruthers
JEM Foundation
Amanda Kailis
MEM Loton OAM
Nick and Claire PollIngrid
Ingrid and Mark Puzey
Mary Ann Wright
Rachel Coad
Anonymous (1)
FRIENDS OF SHEILA
Allison Archer
Jane Beech
Emma Breidahl
Jeanette Connolly
Jane Good
Evelyn Hall
Alex Kyriakacis
Helen O'Sullivan
Sally Savini
Emily Milton Smith
Terri-ann White
SPONSORS
Thompson Estate Wines