Sheila's eight board members bring a range of skills, experience and contacts. As befitting a national organisation, the board includes members from Western Australia, Victoria, New South Wales and Queensland.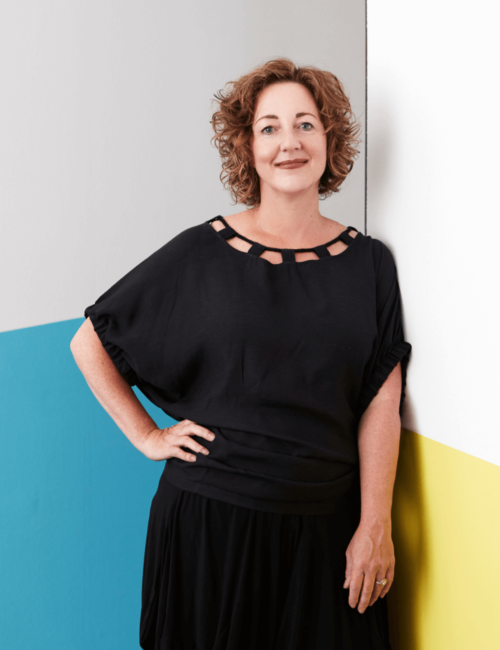 Kelly Gellatly
Chairperson
Kelly Gellatly is a senior executive with over 25 years' arts leadership, curatorial, and collection development experience in national, state and university-based art museums. Her leadership roles include director of the Ian Potter Museum of Art at the University of Melbourne from 2013 to 2020, and Curator of Contemporary Art at the National Gallery of Victoria.
Kelly has curated more than 50 exhibitions of leading Australian and international artists and has an extensive publishing and fundraising history, and experience in the management and delivery of major museum infrastructure projects. She is the founding director of AGENCY UNTITLED.
"I am a long-term admirer of the Cruthers Collection of Women's Art and have been impressed by the commitment and dynamism of the Sheila Foundation since its inception. The statistics of the poor representation of women in our state and national collections may now be well known, but statistics alone don't generate change. I look forward to working with the board on initiatives and programs that increase the representation of women artists in collections and through exhibition, and to helping to champion the extraordinary work our women artists make."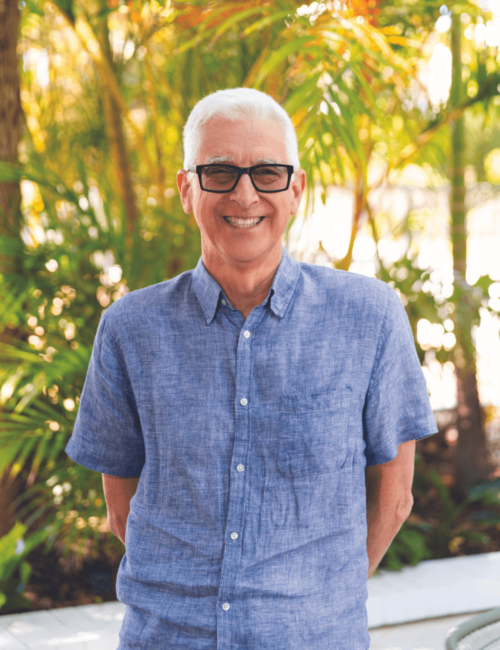 John Cruthers
Founding Director
John Cruthers is a Sydney-based art adviser, curator, writer and collector. From 1974 he worked with his parents to assemble the Cruthers Collection of Women's Art, which was gifted to The University of Western Australia in 2007. He was curatorial adviser to the Collection from 2007-17. His position as Chair of the public Sheila Foundation is a continuation of this work.
"It seems to be the fate of generations of Australian women artists to be secrets, a situation that will hopefully be remedied by Sheila's historical research project Into the Light: Recovering Australia's lost women artists 1870–1960. Was it an accident of history that Australia lost one of its very finest artists of either sex, Clarice Beckett, for nearly 40 years after her premature death in 1935? That Dorrit Black did not really emerge from obscurity after her death in 1951 until a handful of years ago? That Jane Sutherland, Clara Southern, Jane Price and Florence Fuller are not household names? We need to be seeing many, many more women artists in the 20th century rooms of our state and national art galleries, in our art history texts and in our school curricula, so that women's art, women's stories and women's lives are no longer secret."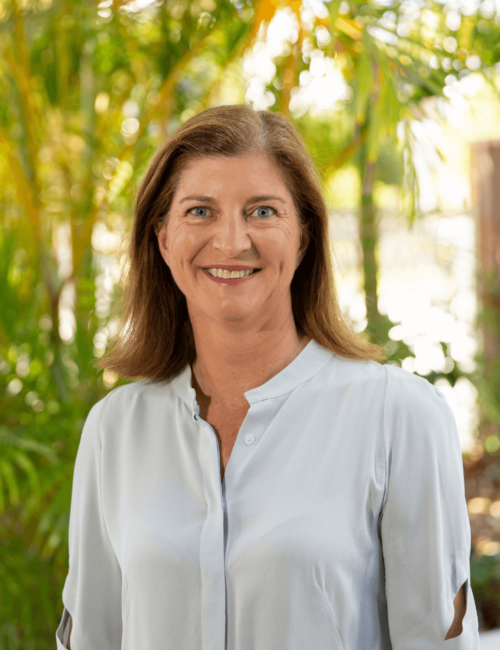 Katrina Burton has a legal background and over 20 years' experience as a non-executive director. She has been a director of Home Building Society, StateWest Credit Society and Landgate. Katrina is a founding director of not-for-profit organisation EON Foundation Inc.
"While I have a legal background and am definitely not artistic, I have a love for the arts and see my role at Sheila as a chance to contribute to the sector. The arts are so vital to our culture and identity, and Sheila's mission is something that needs doing and is achievable. Art is so special as it makes us smile, wince, examine the human condition, think outside our own experience of the world and connects us to others."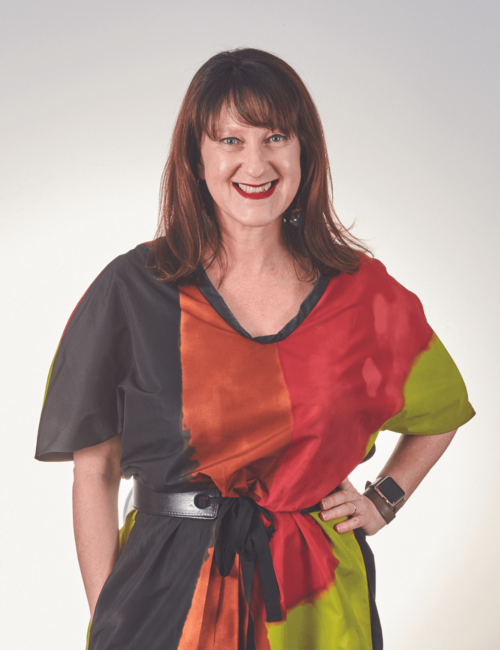 Helen Carroll is Curator of the Wesfarmers Collection of Australian Art and oversees Wesfarmers' extensive commitment to support of the performing and visual arts in Western Australia and nationally. Prior to joining Wesfarmers in 1999, she held the position of Public Programmes Coordinator and Curator of Australian Art at Lawrence Wilson Art Gallery, The University of Western Australia. She served on the Board of the Art Gallery of Western Australia for eight years, and previous Board appointments include Art on the Move Western Australia, of which she was Chair from 2003 to 2005. Helen received the Business Leadership Award for her work in support of the arts in the 2008 Western Australian Business and Arts Awards.
"Sheila Foundation presents an opportunity to provide a leadership role to the industry. We need to spread awareness of who is working in Australia and create a model for the new generation of women artists and how they can have professional success. Everyone needs to see themselves reflected to participate fully. And of course, as a society we need to value the work of women artists and tangibly invest in their art."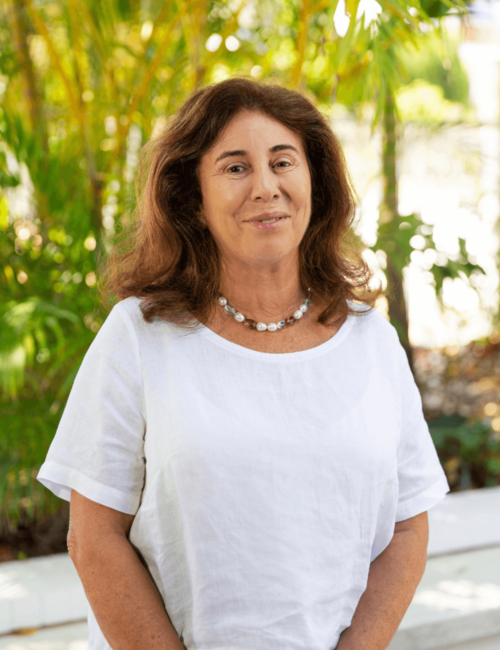 Michela Fini is the co-founder of the White Swans giving circle and chair of the philanthropy committee for Black Swan State Theatre Company; advocate and patron of the New Australian Pavilion for the Venice Biennale (opened in 2015) and an advocate for WA community engagement with the Venice Biennale; and a WA committee member of the Snowdome Foundation investing in new treatments and early clinical trials for blood cancer.
"When I was younger, I attended art school and studied architecture and I've always been passionate about the arts, artists and creative expression. Art is such an important asset to our society. Being part of the Sheila Foundation Board made sense to me, as it gave an opportunity to support a different type of arts organisation – one that is innovative, West Australian based and promoting real change."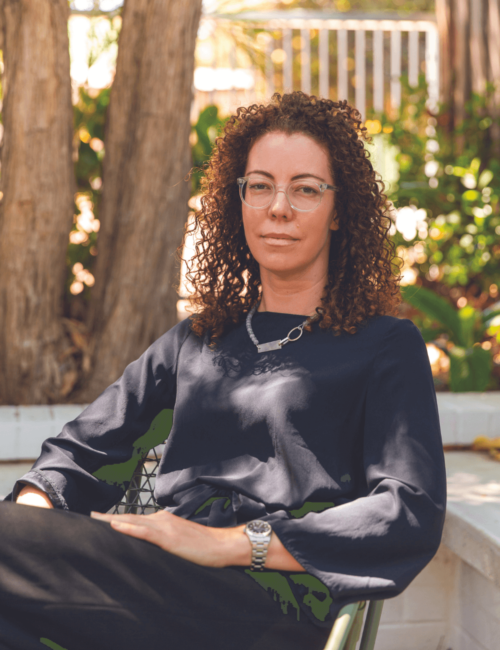 Angela Goddard is the Director of Griffith University Art Museum, Brisbane. She joined the University in June 2015 after fifteen years at QAGOMA, seven of these as Curator of Australian Art. She writes and lectures regularly for varied contexts, and was a Board Member of the Institute of Modern Art, Brisbane in 2003-08 and 2012-16. Since 2020 she has been chair of the board of University Art Museums Australia.
"For me, art comes down to artists. I really enjoy spending time with them, seeing their work, understanding the work through their eyes. Our artists are truth tellers, they can challenge us, they are deep thinkers and can perceive currents and patterns and interesting aspects of our culture that can make us look more deeply at the world. We need artists in order to show us what potential we might have and to imagine our futures."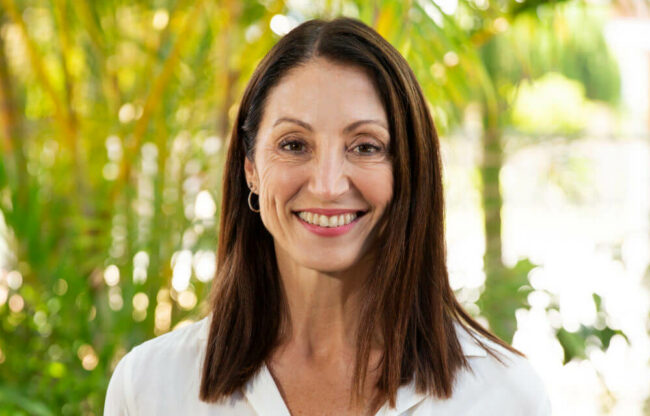 Catherine McMahon has a background in both the public and private sectors, focused mainly in policy, marketing and organisational behaviour. Following completion of a science degree from UWA, Catherine pursued study and work in business management both in Australia and overseas. Her community involvement to date has been in the areas of welfare for military families, education and health. A recent graduate of the Australian Institute of Company Directors, Catherine has a keen interest in good governance.
"One of my favourite art pieces in the CCWA is Freda Robertshaw's 'Standing Nude' (self-portrait) 1944. It is the earliest nude self-portrait by a female artist in Australia, submitted as part of her entry for the NSW Travelling Art Scholarship (she couldn't afford a model). This incredibly strong and striking image (almost defiant) reveals a lot about Freda. My further readings of her reveal that she was an apprentice to Charles Meere, and did a feminist response to his 'Australian Beach Pattern', titled 'Australian Beach Scene'. 'Australian Beach Scene' set a record sale price for an Australian woman artist at Sotheby's at the time. I think all Australians should know about this painting and artist."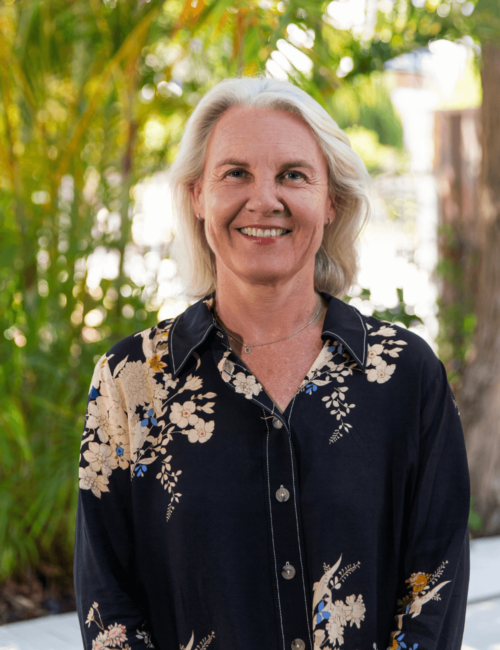 Ingrid Puzey is a director of West Australian Ballet and chair of the UWA Centenary Trust for Women. She is chair of Equus Bonding Inc; a member of the Perth Festival Philanthropy Committee and the Black Swan State Theatre Company White Swans; and a mentor with Kilfinan Australia. In 2018 she was a judge in both the Western Region and National EY Entrepreneur of the Year Australia awards. In 2017 she was awarded Citizen of the Year in her local community.
"Art is so special as it has the ability to take one to another place, to see and experience something in a different way. I believe that the contribution by women to art over the ages must be recorded and reported as accurately and as timely as possible and included as appropriate and celebrated. This makes a vital impact on society. My favourite piece of art changes, sometimes on a daily basis! Today it is the Dutch masters of the golden age because I am reading about Nicolaes Maes. Our best kept art secrets have to be the women artists of the Kimberley."
Gary Dufour
Gary Dufour is an Adjunct Associate Professor at The University of Western Australia where he teaches the history of 20th and 21st art in America. A member of the UWA Cultural Collections Board, Gary was the Chief Curator and Deputy Director of the Art Gallery of Western Australia for two decades. A specialist in international contemporary art, he publishes and lectures widely, and is recognised as a leading authority on artists Jeff Wall and Howard Taylor.